Meet the Artist Activities
Artist Fun Facts
The art world is full of fascinating people and gorgeous paintings!  Enjoy these fun facts about famous painters below, then explore their lives in depth through the Meet the Artists collection.
The Ambidextrous: Leonardo da Vinci (1452-1519)
Da Vinci was ambidextrous, meaning he could draw with his left hand as well as his right.
Da Vinci was an excellent musician and played the lyre and flute.  He liked to listen to music as he painted.
It is believed that da Vinci painted only one self-portrait.
The Painter of Women: Mary Cassatt (1844-1926)
Cassatt came from a wealthy family that did not support her painting.  They encouraged her to marry a rich man instead of having a career.
Cassatt particularly enjoyed painting portraits of her sister Lydia.  
She was a good friend of Edgar Degas and met many Impressionist painters through him. 
Friend of the Shah: Reza Abbasi (1565-1635)
Before Abbasi, most major Persian paintings showed heroes and war scenes.  He was one of the first to paint happy couples, fashionable youth, and people at rest.
For most of his life, Abbasi worked for the great Iranian Shah Abbas I.  
The title Abbasi was given to him as a gift from the shah, showing his connection to the important man.  
The Scientific Artist:  Georges Seurat (1859-1891)
Seurat met the chemist Chevreul and used his color theories as the basis of his art.
He was only 31 years old when he died. 
Because he did not live long and his paintings took a long time to make, we have fewer than 50 paintings by him.
The Painter on a Boat: Claude Monet (1840-1926)
Monet was a key Impressionist painter who helped create the first Impressionist exhibition.  
Monet collected and was inspired by Japanese woodblock prints. 
Monet built himself a small "boat studio" in which he liked to paint.
The Underappreciated Painter: Vincent van Gogh (1853-1890)
Van Gogh only sold one painting while he was alive.
He is famous today in part because his sister-in-law Johanna dedicated herself to making him appreciated after he died.
He was especially close to his brother Theo, who supported him financially for most of his life.
The Neoplasticist: Piet Mondrian (1872-1944)
Mondrian's last name was originally Mondriaan, but he changed the spelling to separate himself from his Dutch background.
He was a founder of the Neoplasticism movement, where the artists mostly used basic colors, forms, and shapes. 
He painted his studio walls to match his artwork!
The Feline Fan: Gustav Klimt (1862-1918)
Klimt loved cats and had many pet cats in his studio.
His artwork was plundered by Nazis but restored to their previous owner many years later.
His use of gold leaf in his paintings was inspired by sparkling Byzantine mosaics.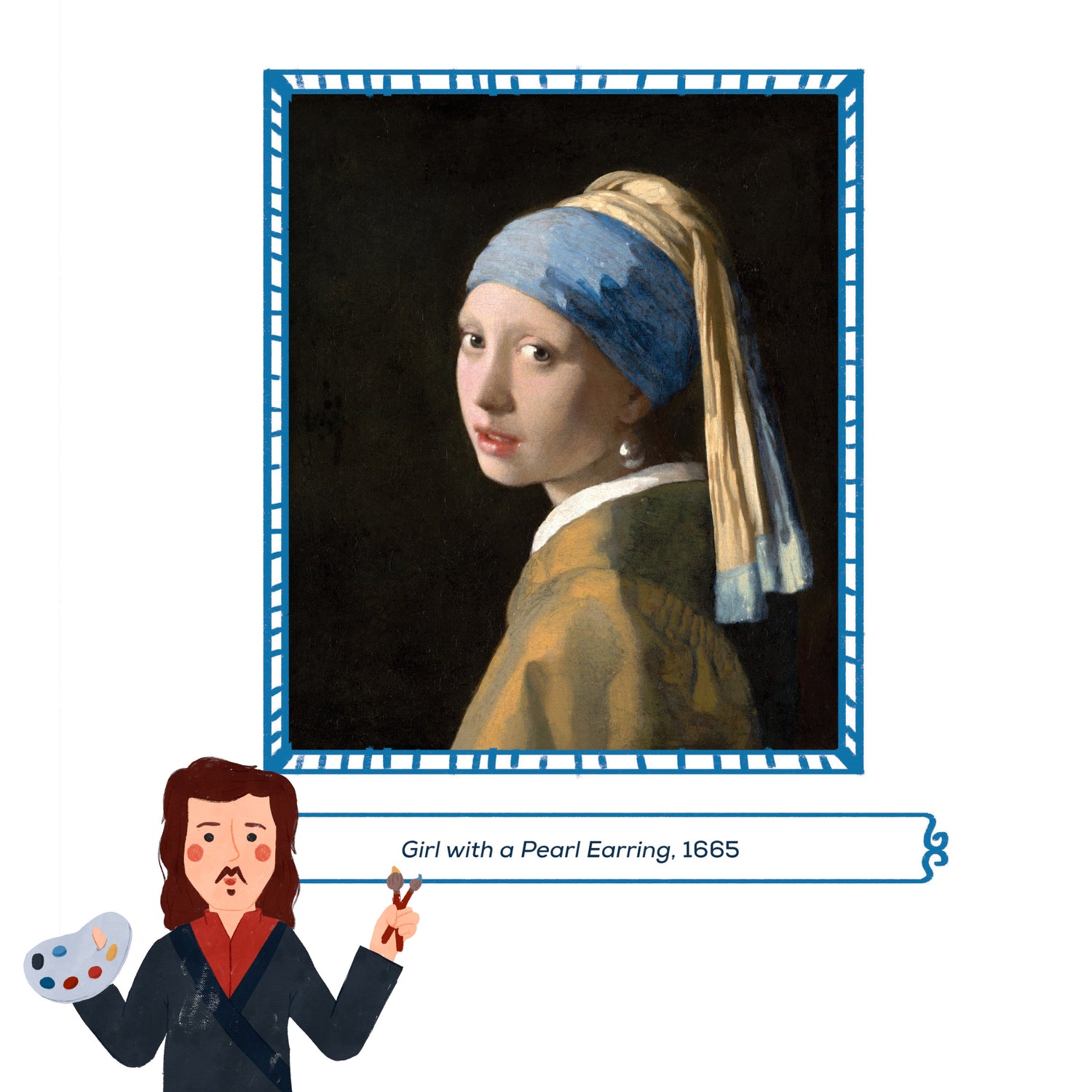 The Quiet Painter: Johannes Vermeer (1632-1675)
Only 36 of Vermeer's oil paintings survive to this day, though experts still debate which paintings are and aren't his. 
He and his wife had fifteen children; eleven of them survived beyond the first year.
He spent almost his entire life in the Dutch city of Delft.